Camp Oconto is an all girls camp that has been in operation for over 95 years.
Camp is a wonderful opportunity for girls to have a great time and learn skills like canoeing, tennis and swimming. These are all valuable things, but we believe camp should be much more.
We provide an opportunity for our campers aged 4 to 16 to learn life skills, to develop new friendships, and to learn to get along with people of many different backgrounds and personalities. They learn to have a positive outlook, to give of themselves and to appreciate nature. We also offer two introductory camp programs, Chickadees and Robins.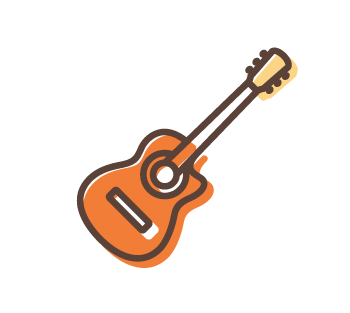 Learn More
Camp Oconto is all about having fun. From swimming to horseback riding, from drama to canoeing, the days at Camp Oconto are never boring. Campers will learn new ways to be active and have a blast doing it. Our counsellors are qualified and experienced in a variety of areas, and work together to provide a fun and enriching experience.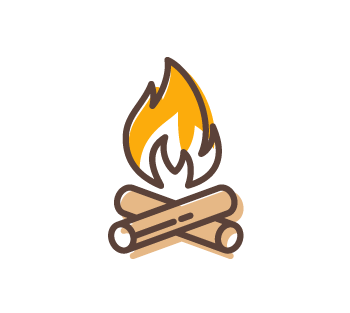 Learn More
All Oconto campers develop a taste for adventure. Camp Oconto offers age appropriate activities that challenge and excite. All activities are led by our qualified and supportive staff, who make your child's safety the first consideration in any adventure.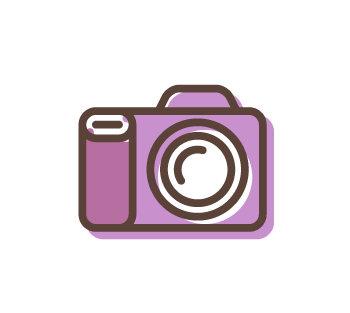 Learn More
Friendships come fast and last long at Camp Oconto. Each girl is teamed with three, occasionally four, other campers and a counsellor. The closeness of this small group encourages a powerful bond. There is also plenty of time to get to know the other girls at Oconto. Through activities, at meals, during free time, free swims, and the games at night, the girls of Oconto get to know, admire, and care about each other.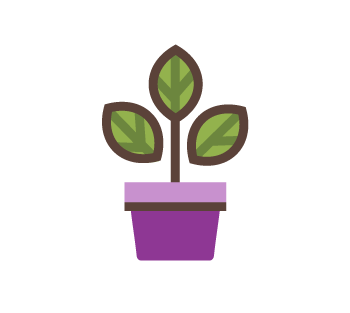 Learn More
While Camp Oconto feels like all-day recess, young girls learn skills that will last a lifetime. Away from home, sometimes for the very first time, at Camp Oconto young girls have the opportunity to make decisions, to gain meaningful experiences, and to make new friends within a new peer group. Living in nature as they do, they develop self confidence and a spirited character. Living with others, they learn respect for differences and respect for themselves.
So, explore… there is so much to do!
A Day at Camp Oconto
Campers are given the opportunity to excel in the activities they choose, and the older they get, the more they can determine their own programming.
Those more inclined to one activity are encouraged to grow in others.
"Doing nothing" during an activity period is not an option – we want you to get the most out of your Oconto experience.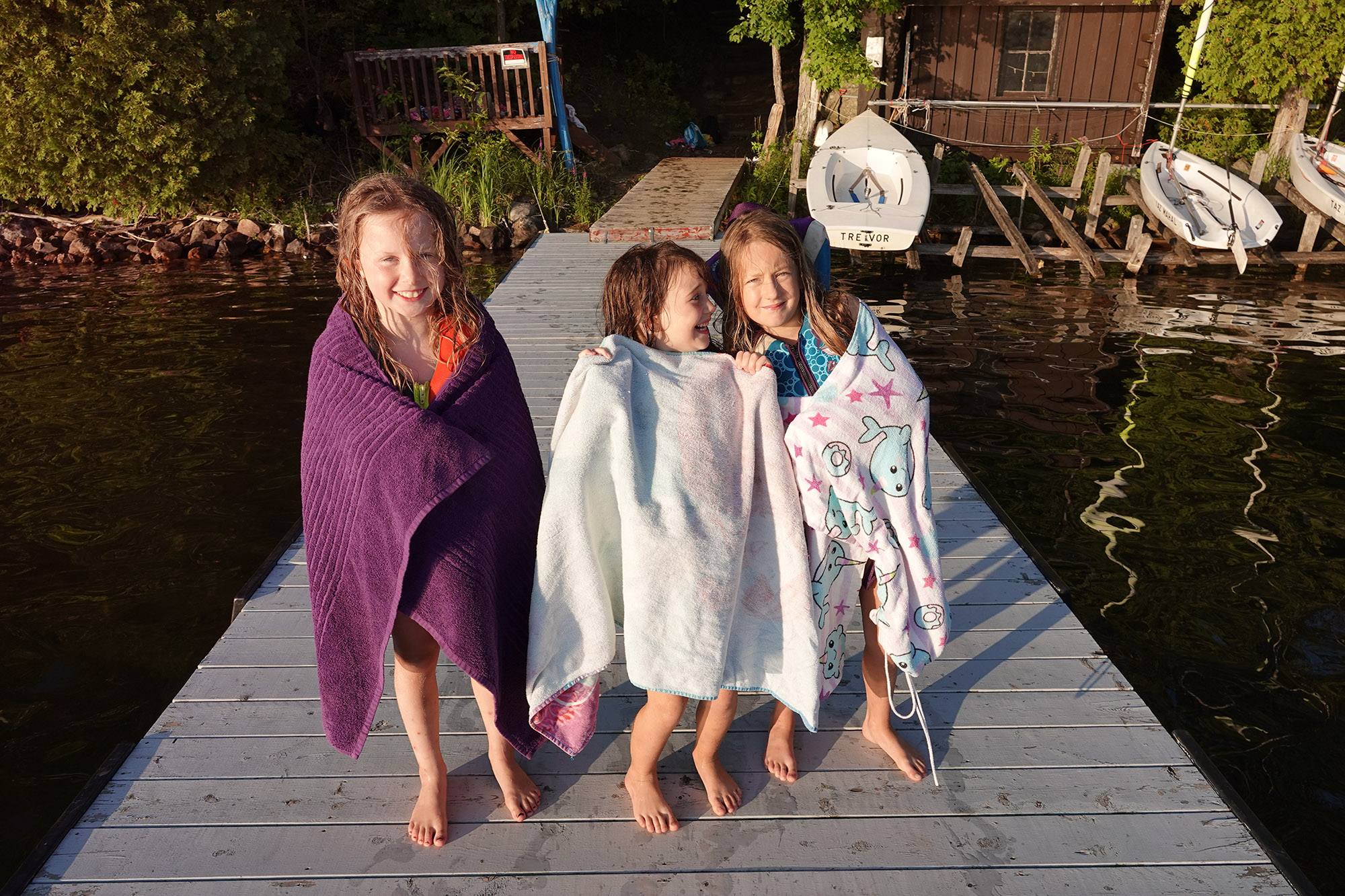 Typical Camp Day
(although, really, no day is typical at Camp Oconto)
Time
Activities
Tuck in with counsellours and quiet time in cabins to prepare for bed
Camp Oconto is located in a beautiful, natural spot.
Our staff returns year after year and are comprised of people who have been campers, and CITs, and have been known to the Directors, often from the age of 8!
Oconto has comfortable beds in zebos (see FAQs) for girls 10 and up, and cabins for those younger than 10. These are located around our main bay so that we can all take advantage of the breeze and the incredible view! Bathrooms are flush toilets located close to the cabins and zebos.
We have a wide variety of athletic and creative activities. Campers can try something new, or move through different achievement levels in something she loves – either way, she'll be proud of her accomplishments.
In the sports areas, campers can accomplish award levels based on recognized sports' affiliations. Everyone in camp takes swimming lessons (one period per day).
There is quiet time, but not when you are at activities!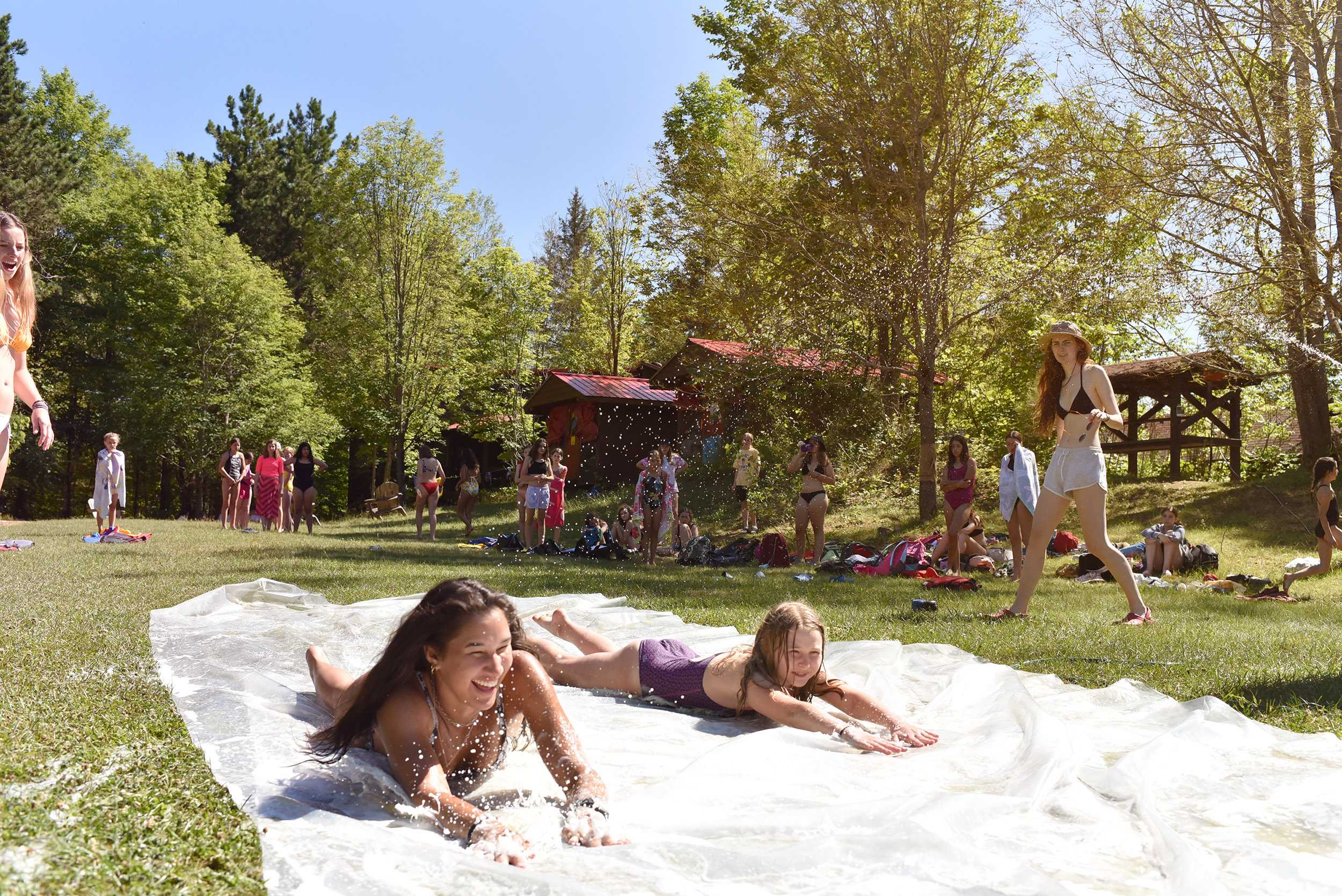 Balance
"Oconto taught me how to balance everything from when to be a leader and when to let others lead to knowing when to share the load and when to do things yourself."
Hope & Serenity
"Living in the natural environment of Oconto gives me hope and serenity. Feeling the support and encouragement of 100 other girls makes me feel valued and appreciated."
Life-changing
"It helped foster and build my strengths, gave me a baseline for my true self that I can always reflect on, gave me confidence in my abilities and provided the example of positive role models."
Best Friends
"Without camp, my life would be unrecognizable! Oconto is where I met my best friends, where I learned all of my transferable professional skills and where I figured out what kind of woman I am."