Celebrating 100 years in 2024.
Camp Oconto is rich in history and traditions that inspire loyalty – just ask our enthusiastic and active alumnae! Every summer campers come to Oconto and form lasting friendships. The girls of Oconto are proud of their camp and are unified by the positive camp spirit we encourage.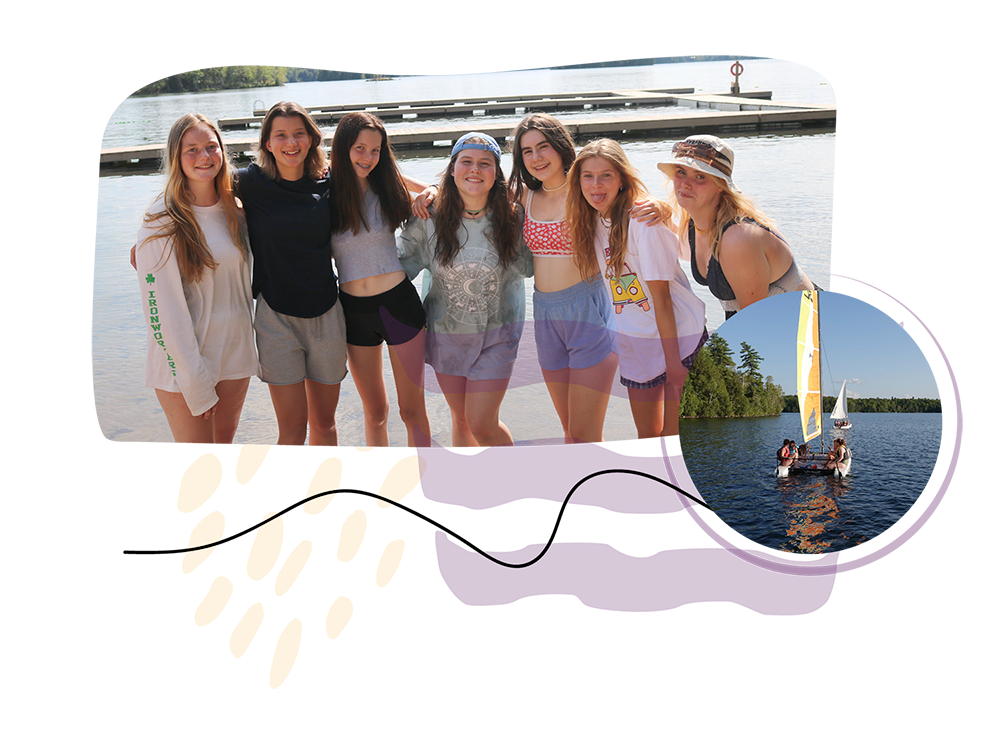 I am forever grateful for my summers spent at Camp Oconto.
They taught me independence and confidence from a young age and instilled in me a deep love of nature that I still carry with me today.
– Julia
Past Camper & Staff and Oconto Alumna
Camp Oconto has made a difference in the life of my girls.
Oconto has made my girls feel like value added. That is a true gift for success in life. The gift of seeing the goodness in each and every one of us.
– Emma
Camper Parent & Oconto Alumna