Every summer, we are entrusted with the well being of hundreds of children.
We take this responsibility very seriously, and we also feel tremendous gratitude for the faith families of Oconto campers place in us. We are the parents of two children and we understand what it means to trust in others for their care and safety. We are absolutely committed to making sure Oconto campers are safe, feel welcome, and are given every opportunity to thrive.
Camp Oconto History
Founded in 1924 by Ferna Graham Halliday, Camp Oconto has been a summer destination for girls ever since.
Our History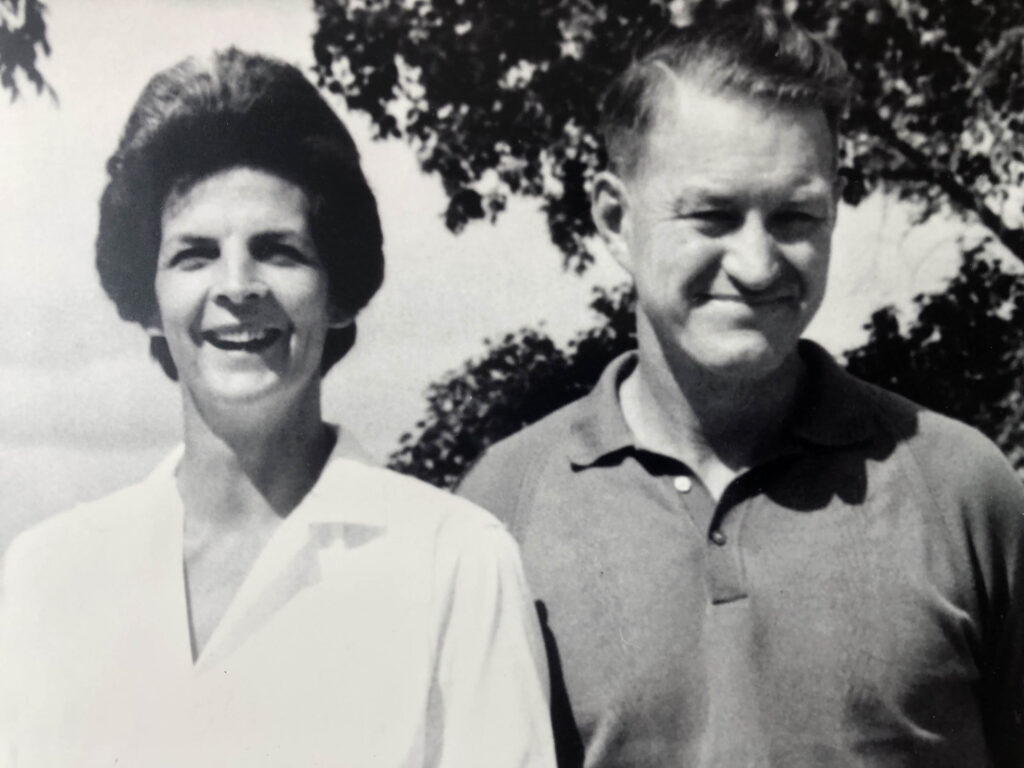 Miss Halliday dreamt about a place on a beautiful lake with a big sandy beach, set among rolling hills, and with Camp Oconto her dream came true. Set on the spring-fed Eagle Lake in the Land O' Lakes region of north-eastern Ontario, Camp Oconto is unspoiled, scenic, and one of the longest running camps in the nation. Camp Oconto is situated on the traditional territories of the Anishinaabe and Haudenosaunee.
Miss Halliday ran Oconto each year until 1949 when June Kennedy Labbett and Cliff Labbett took over. Mr. and Mrs. Labbett were very active at Oconto and in the camping industry as well. They served as members of the Ontario Camping Association (OCA) and were founding fellows of the Society of Camp Directors. Mr. Labbett was also chairman of the Board of the OCA.
The Labbetts ran Oconto until 1982, when they handed over the reigns to their daughter Lisa and her husband Bruce Wilson. During their time as Directors, Oconto continued to thrive. New activities such as rock climbing and low ropes were added and new programs such as Chickadees and Robins were introduced. In 2019, Lisa and Bruce proudly passed on the role of Camp Directors to their daughter, Bronwyn, and her husband Ted Gorsline.
The camp has several buildings of historical note. Labbett Lodge, named in honour of Mr. and Mrs. Labbett, is the main gathering place and was erected in the first year of the camp in 1924. It is a building recognized for its architectural significance, and has been studied by historians at the Museum of Civilization and Man in Hull, Quebec. Halliday Hall, named for our founder, Miss Halliday, was also built in 1924 as our original Dining Hall. It now houses two arts and crafts shops, our pottery studio and the tuck shop. We are committed to preserving our history, and several other original buildings, updated through major renovations, are still used by the campers today.
Our Camp Philosophy
At Oconto our philosophy is to help each individual grow socially, emotionally, intellectually, and physically in a safe and happy environment under the leadership of mature staff.Bright, happy, and confident, the young campers of today become the strong leaders of tomorrow. Set along the beautiful and clean waters of Eagle Lake, Camp Oconto is where fun and friendships come together in a spirit of adventure. The Land O' Lakes region is full of rolling hills, forests, fields, marshes, and of course lakes. It is the perfect setting to explore nature and discover yourself. Camp Oconto is the place where lasting memories are made and enduring friendships begin.
Who Are Our Campers
Camp Oconto is non denominational and creates an environment that accepts and appreciates diversity. Most of our campers are from central Ontario, although girls come from all parts of Canada and the world. Our Dining Hall is decorated with the flags of a wide variety of countries – like Japan, Australia, parts of Europe, United Arab Emirates, and Turkey – all places from which our campers come.
Camp Oconto Campership Fund
There are many unforeseen reasons that a family's finances would prohibit their daughter from returning to Camp Oconto.
The Oconto Campership Fund is available to campers who have been at Oconto previously but for unforeseen reasons, finances prohibit their return to camp. It is also available to the children of alumnae who cannot afford to send their daughter to camp, but desperately want their child to have the Oconto experience!
Our goal is to continue to advance the child's education and outdoor adventures through an experience at Oconto. Oconto offers stability, fun and friendship in a time of need.
MEET THE TEAM
Camp Oconto Directors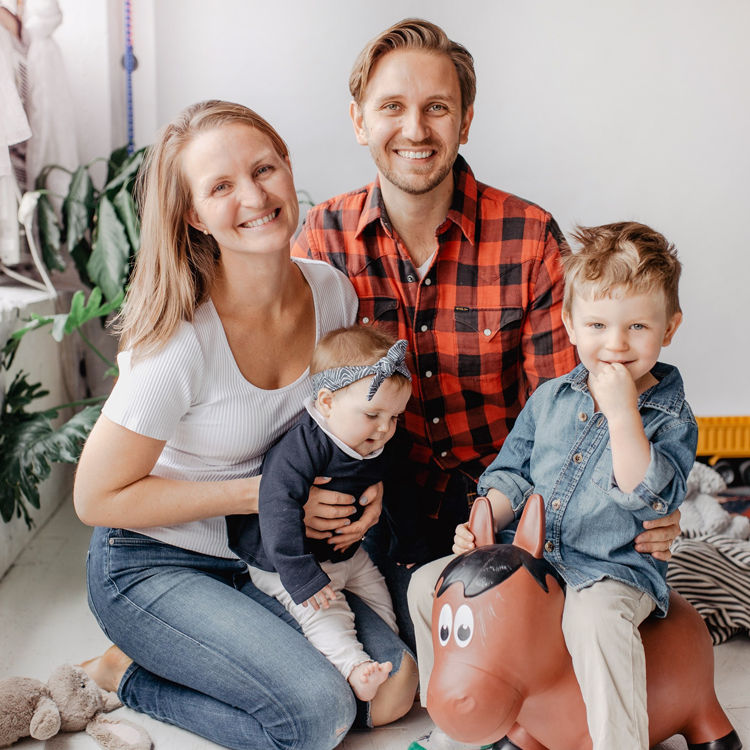 Bronwyn & Ted
Directors
Bronwyn grew up at Oconto and spent many years as a camper and staff member. She held roles such as Head of Sailing, Head of Tads, Head of QCs. Bronwyn graduated from McGill University in 2009 and spent several years working in Corporate Social Responsibility in the mining industry, before making the decision to return to Camp Oconto in 2018. Bronwyn is passionate about children having the opportunity to attend camp and has volunteered with organizations such as Amici Camping Charity.
Ted started going to Camp Ponacka in 1995 and continued in various capacities as a counsellor in training, counsellor, sailing instructor, and director of operations/ "Coach Gorsline", finally stopping in 2011. Little did Ted know, when he met Bronwyn on a camper airport drop-off in 2010, they had yet to write the most exciting chapter of their camping stories. For Bronwyn and Ted, becoming directors was a dream coming to fruition. To be directors at Oconto, and to carry on the proud traditions; while leading after strong examples like June & Cliff and Lisa & Bruce.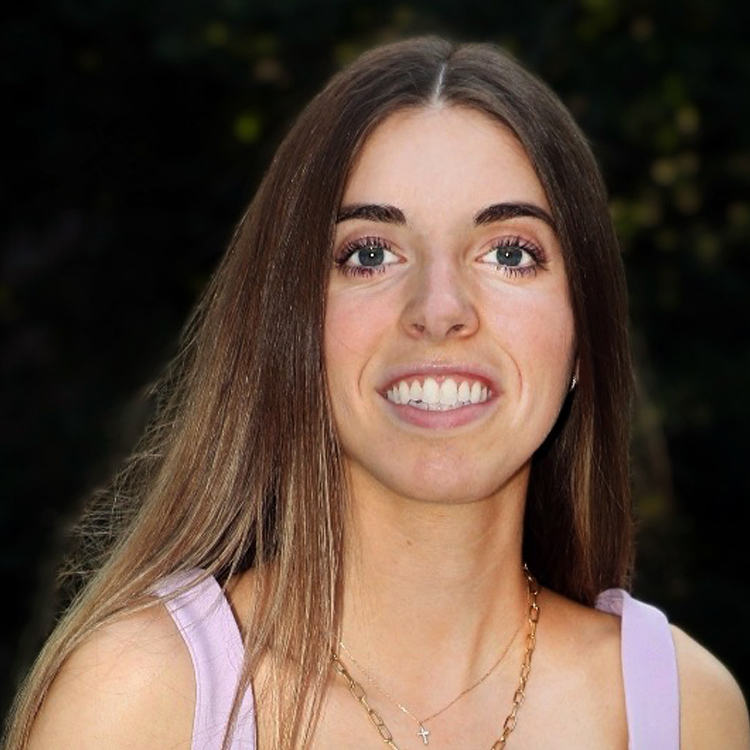 Emma
Administrative Director
From Boston, Massachusetts, Emma started her camping career at a camp in Minnesota where she spent many years as a camper and staff. After graduating from the University of Rhode Island in 2018, Emma went on to work year-round for overnight camps in New York and get her Masters in Camp Administration. Summer camp is her blood and being apart of the Oconto family is a dream come true!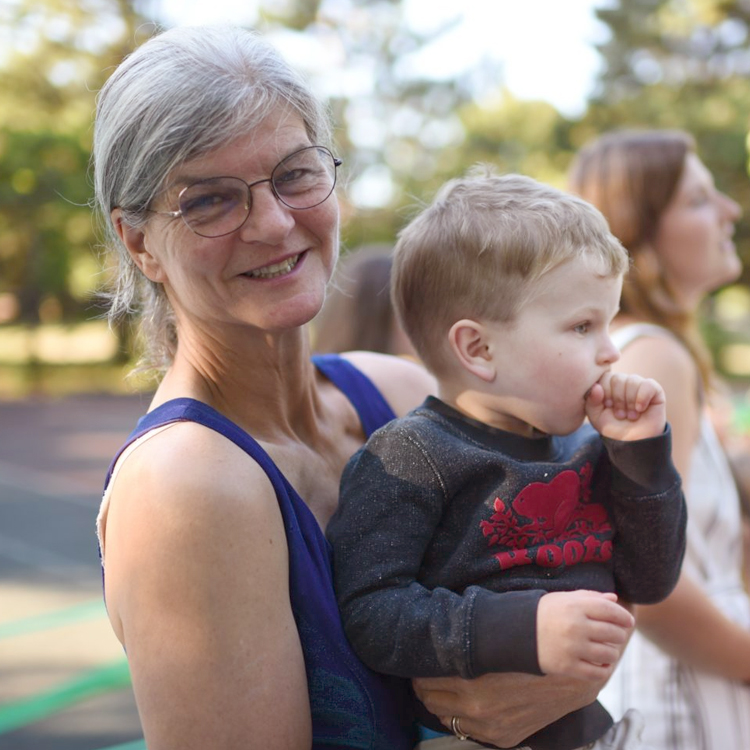 Lisa
Past Director
Lisa's parents took over Oconto from its original owner in 1949, and Lisa and her husband Bruce took over Oconto in 1982. One of the youngest Oconto campers ever, Lisa arrived at the camp at the age of three months.
Lisa earned her degree in Environmental Studies from the University of Waterloo. She is an active volunteer with the Ontario Camps Association. She is a past President of the Society of Camp Directors and has been a Board member of the O.C.A. Lisa has broadened her experiences with volunteer commitments with Sick Childrens' and Markham Stouffville Hospital, Victim Services, and Evergreen Hospice in Markham.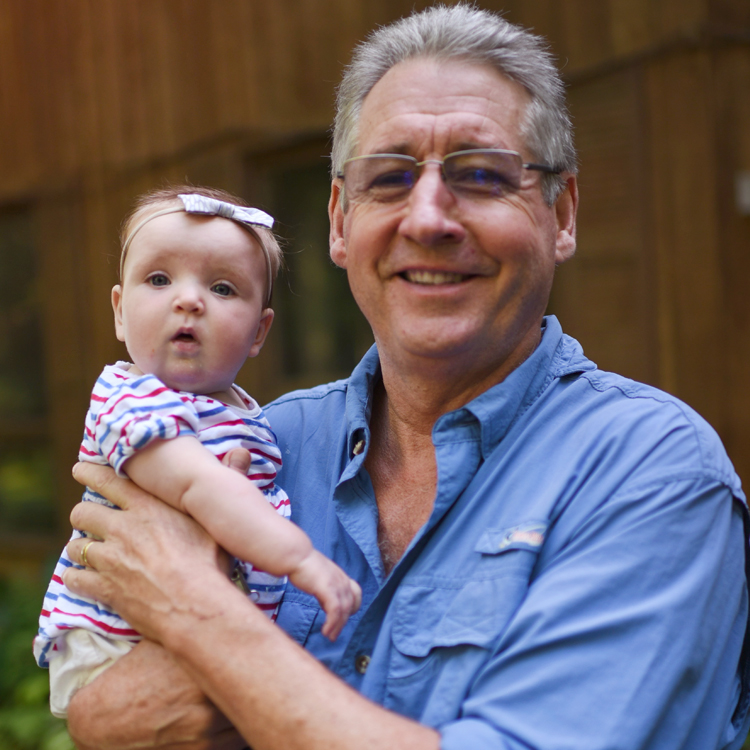 Bruce
Past Director
Bruce also earned his degree in Environmental Studies from the University of Waterloo. He is a certified hockey trainer and coached many years in the local hockey association. He has worked on many different committees of the Ontario Camping Association and is an active fellow of the Society of Camp Directors.
Lisa and Bruce have loved their years as camp directors and are enjoying their retirement, living at their cottage next door to camp, and spending lots of time with their grandchildren!